The iconic Honda CB-F Superbike, transformed from a 65-horsepower CB750F to a 130-horsepower racer in the imaginations and workshops of Team Honda masterminds. Team Honda Crew Chief Ray Plumb and company created everything from intake and exhaust valves to crankshafts in the process of doubling the standard CB750F's power output. Frames were gusseted. Steering geometry was optimized for 150-plus-mph speeds at fast tracks such as Daytona and Talladega. Hand-machined triple-clamps held stout, heavily modified Gold Wing forks. Swingarms took on the look of suspension bridges. Freddie Spencer would win three races in 1980, bring the Honda home first at Elkhart Lake, Loudon and Laguna Seca. In 1981, Spencer would win the year-end Daytona National, along with Talladega and Pocono. A steepening learning curve, the most impressive team in the paddock and steady improvements to the motorcycle put Freddie second in the 1981 Superbike points chase—10 points adrift of another kid named Eddie Lawson. Freddie's teammate Mike Spencer ended the season fourth after two second-place finishes.
A year later, the CB900F replaced the venerable CB750F as the basis for Honda's 1982 Superbike program, powering an increasingly dominant Freddie Spencer to a season-opening Daytona Superbike win before he marched off to Europe for the Grand Prix wars. Team Honda created a new short-stroke engine with a CB750 crankshaft for use on long, fast tracks where the bike could use its full 145-horsepower, 12,000-rpm potential. Honda had never been more serious about Superbike racing, and it showed. Mike Baldwin romped to three race wins and came in second in the points standings, followed by teammate Steve Wise in fifth.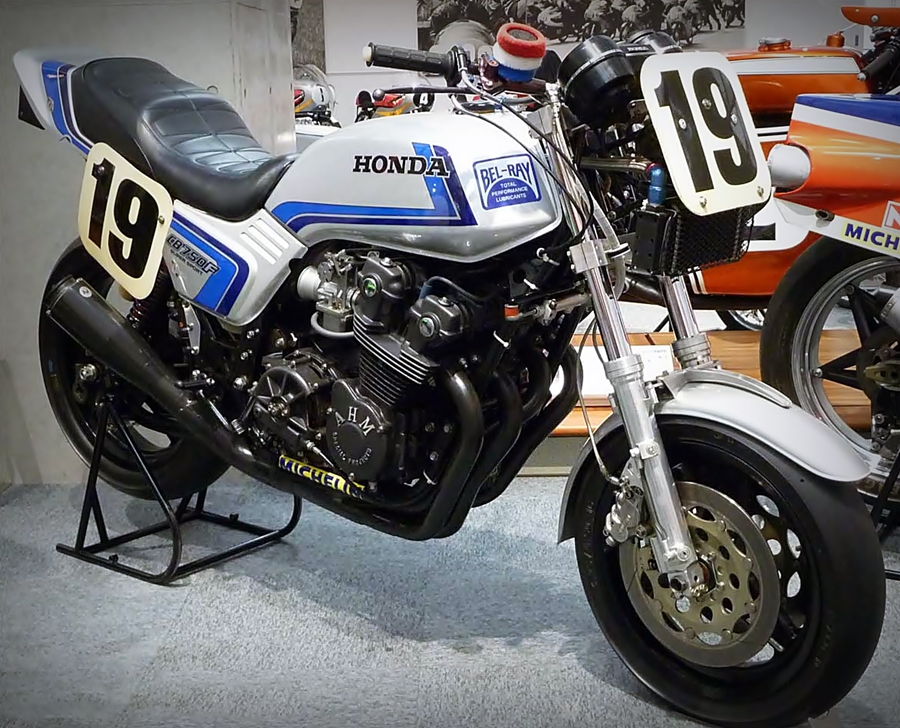 db Customs was hired by its customer to build a tribute to this ever so popular superbike. The basis of the build will be a 1983CB1100F, with AMA replica triple clamps, OHLINS suspension front and rear, Brembo brakes, lighweight wheels, an AMA style superbike exhaust, CR-S roundslide carbs, and sporting the silver paint with blue striped factory paint scheme. Look for updates to come!